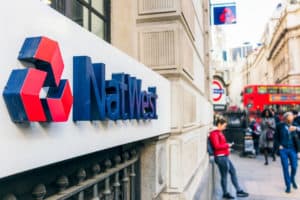 UK data sharing platform provider ipushpull has said NatWest Markets is using its system to share trade axes with buy-side clients.
ipushpull said that NatWest Markets can use its platform to meet client demand through the interactive automated axe interface, which can be customised and filtered by counterparty.
NatWest Markets chose to share its trade axe data with ipushpull because of the platform's live data sharing and automation features, according to head of FI client execution platforms and digital sales at NatWest Markets, Matthew Harvey.
"The ipushpull team has significant domain expertise in capital markets workflow and their technology is helping us to improve efficiency on our sales desk which will meet the evolving trading needs of our clients," he said. "ipushpull's innovative live data sharing and workflow automation platform enables us to bring an idea to a production application within weeks."
ipushpull has integrated with more than 20 applications and systems that are commonly used across the industry. NatWest Markets will use the platform's Excel, Symphony app and APIs, with plans to expand into its database loaders, FIX connectors and ChartIQ integration.
"NatWest Markets are a trailblazer in their adoption of new technology, from buying best-of-breed applications such as ipushpull to hosting data on the cloud. We're excited to work with NatWest Markets and look forward to being a long-term strategic partner for both pre-trade and post-trade workflows across the bank," Matthew Cheung, CEO of ipushpull, commented.
NatWest Markets also recently joined bond dealer community of Neptune, which offers institutional investors a data platform for bond axes from bank counterparts. Neptune said that 27 dealers are live on its platform sharing axe information in more than 30,000 securities.