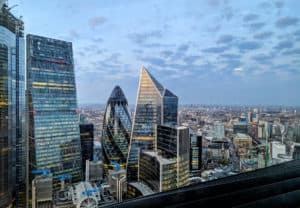 Specialist fund manager Liontrust has doubled down on its relationship with technology provider SS&C, extending its remit to help manage the majority of its £38.5 billion in assets under management and advice (AuMa).
The move comes following the firm's recent acquisition of Majedie Asset Management, which added £5.2 billion to its portfolio.
"Since announcing the acquisition in December 2021, we have ensured there has been a smooth transition for clients. This has been aided by the cultural alignment between the two companies, including a focus on rigorous investment processes, a commitment to being responsible investors and delivering a first-class service," said Liontrust CEO John Ions on completion of the acquisition in April 2022.
Part of this transition is the expanded use of SS&C's Eze Investment Suite, which Liontrust fully implemented back in 2016 via the Eze OMS and Eze Portfolio Accounting, which provided a front-to-back office workflow to replace its in-house systems. The 2016 implementation itself built upon a relationship between the two firms that first started in 2012, when Liontrust started using the Eze EMS.
Since 2016, however, Liontrust has grown its AuMA by over £30 million, hence the latest extension to the SS&C relationship, which will see more than 20 further users transition onto the system.
"We are pleased to extend our relationship with SS&C to accommodate the growth in our business," said Ross Carmichael, chief technology officer. "Eze Investment Suite allows us to seamlessly scale as our business grows. In addition, SS&C's team provided expert support during onboarding, ensuring a smooth transition."