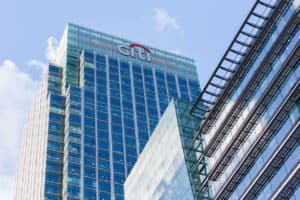 US-headquartered bank Citi has bolstered its Australia Markets and Research division in a bid to meet increased client demand in the region.
Citi has made four additions to the unit including Howard Ilderton who has re-joined the bank as its head of linear product and trading for Australia and New Zealand from Credit Suisse where he had been operating as its head of Japan prime services and APAC securities lending. Ilderton also served at Citi between 2007 and 2014 in its prime and D1 unit.
Also in a trading capacity, Citi has selected Will Buttigieg to join its equity trading team as a senior trader in July. He joins the bank after nearly two decades of experience with UBS based in Sydney across derivatives, DeltaOne and equities derivatives trading.
The bank has also moved to expand its low touch electronic execution division with the addition of Allan Newsome – formerly part of the bank's prime services Hong Kong team. Previously in his career, Newsome spent three years at JP Morgan in a client onboarding and KYC operations role based in Hong Kong and a year at Principal Global Investors in a cash equity trade support role based in London.
Elsewhere, Citi has selected Norbert Wong to join its prime services team in June in a DeltaOne and securities-lending role. He will join Citi from Credit Suisse where he has been serving in various equity finance trading roles for nearly nine years.
The new appointments follow the addition of Julia Raiskin to Citi's APAC roster in March earlier this year. Raiskin assumed the role of head of markets for Asia Pacific at Citi having served at the bank since 2007, most recently as its head of equities for the region.