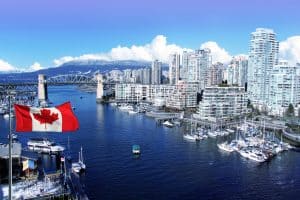 Liquidnet has appointed an executive director from Morgan Stanley to lead its business in Canada as the firm looks expand its footprint in the region.
Jay Lee will be responsible for overseeing Liquidnet's growth in Canada, which will consist of expanding its buy-side member network and providing asset managers in the country with access to its full product suite.
Lee joins Liquidnet from Morgan Stanley where he was an executive director for eight years. Prior to that, he held various senior roles at firms including Blackmont Capital, Raymond Jones and Polar Asset Management.
Earlier in his career, Lee also worked as a senior trader at Scotiabank Global Banking and Markets, a corporate banking associate at Sumitomo Trust and Bank, and as an investment analyst at Sun Life Financial.
Liquidnet said that Lee brings extensive experience across capital markets, portfolio management and analysis of US and Canadian markets, as well as an ability to build long-term relationships, manage risk and drive growth through client development.
Earlier this year, Liquidnet hired Societe Generale's former head of program and electronic trading in the US to expand its global equities trading desk. Sunny Duggal joined Liquidnet with more than 15 years trading experience in equities and ETFs at major institutions including Goldman Sachs and RBS.
Around the same time, Liquidnet also hired the former head of equity product management at SIX Swiss Exchange, Robert Cranston, as head of product for EMEA.