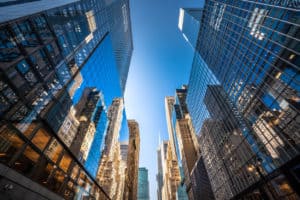 A Liquidnet sales veteran has departed the firm and joined US-based buy-side owned block trading platform Luminex Trading & Analytics in a senior sales role.
Ilisa Gruber has been appointed sales and relationship manager at Luminex, after 18 years with Liquidnet where she helped grow the institutional investment network.
She has more than 30 years' experience in the industry, having also previously worked at Schroders and Credit Suisse First Boston.  
At Luminex, Gruber will oversee Luminex's relationships with top clients among its 200 buy-side client base. She will also be responsible for increasing engagement with clients and managing its growth in the US Midwest and other regions.
"Luminex is more than a trading venue; it's a buy-side community," said Jonathan Clark, Luminex CEO. "Like any community, it depends on its relationships for its success, and throughout her career, Ilisa has demonstrated an amazing ability to connect with clients and deliver for them. With a focus on block trading, she's a perfect fit for our team as our existing participants engage more with Luminex, and as we grow our business in the Midwest region."
Founded in November 2015 and backed by major asset management firms, including BlackRock, Fidelity, Invesco and JPMorgan Asset Management, Luminex aims to provide a low-cost block trading platform. The platform offers the buy-side anonymous block trading methods on a non-quoted basis for minimal market impact.
"Our team is laser-focused on block trading, while some competitors try to be all things to all people. Luminex's dedication to its clients, and the loyalty it has earned in return, is a perfect match for the midwestern mindset that searches for the best solutions and then sticks with them," Gruber commented on her appointment.