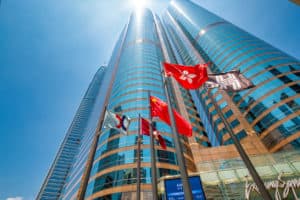 Liquidnet's managing director in Asia Pacific and industry veteran, Lee Porter, has confirmed he will depart the company after 13 years, most of which he spent leading the business in the region.
Porter said in a post on LinkedIn that he will step down as MD of Liquidnet APAC, having taken up the role in 2009 based in Hong Kong. He first joined Liquidnet in 2007 as head of member services before his promotion to MD of the APAC division.
"There are too many people to thank individually, but I would like to specifically thank Seth Merrin for taking a chance on me leading Liquidnet APAC back in 2009," Porter said on LinkedIn. "I would not have experienced and learnt what I have, without that unique and frankly scary opportunity! I would also like to thank the wonderful Liquidnet Team APAC (past and present) who are a truly amazing crew."
Liquidnet said head of APAC equities, Tristan Baldwin, will take over Porter's responsibilities, supported by head of APAC risk and operations, Eddie To. Both will remain in Hong Kong and continue to grow Liquidnet's member services, country market operations, and support the teams based in Tokyo, Hong Kong, Singapore and Sydney.
"After 13 years, Lee Porter will be leaving Liquidnet. Lee has played a significant role in Liquidnet's growth story over the years, especially in APAC – where Liquidnet grew from 3 to 13 equity markets under his leadership, and the business continues to perform well. Liquidnet thanks Lee for his many contributions over the years," Liquidnet said in a statement on Porter's departure.
Prior to Liquidnet, Porter spent 10 years as a director with Credit Suisse and worked in London, New York, Singapore and Hong Kong during his time with investment bank. He also previously served as an operations manager at Citi, and in operations at Mitsubishi Corporation.
Porter added that he will relocate from Hong Kong to Edinburgh upon his departure from Liquidnet, although did not provide details on his next role.
"Thank you to all of you – colleagues past and present, members, clients, business partners, worthy competitors, industry comrades and those I have interacted with along the way," Porter added. "I have learnt so much from you all and will look to take these experiences and memories onto my next exciting chapter."