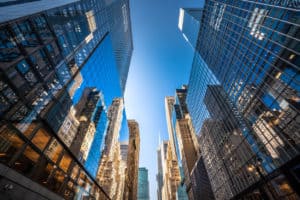 Liquidnet's former global head of equities, Rob Laible, has joined BMLL as its new head of Americas, The TRADE can reveal.
Laible joins BMLL based in New York after spending the last eight years at Liquidnet, serving in various senior equities-focused roles.
Prior to joining Liquidnet in 2014, Laible spent a year and a half at Maquarie Group as its head of program trading and electronic execution for Asia and around four years at Nomura Securities in various cash and program/electronic trading roles. Previously in his career he also spent 10 years at Lehman Brothers in sales trading and prime brokerage sales roles and 11 years at ITG as an executive vice president.
Speaking exclusively to The TRADE, Laible explained that BMLL's product capabilities – including its Level 3 data standardisation and democratisation that allow for 'off the shelf' solutions for quants and that "once upon a time only the largest most sophisticated players could afford to build" – were what attracted him to the role.
"It is now available and used by regulators, exchanges and sophisticated investors who are looking to crunch large data sets, back test and optimise their trading strategies and determine ways to generate alpha and analyse market microstructures," he said.
"I am a builder of businesses and BMLL is a great opportunity to bring my experience to the fore and bring a product I truly believe in, to a wider US audience, who is looking to maintain their competitive edge."
BMLL said the new appointment would help boost its footprint in the region and meet growing US-based client demand for Level 3 data and analytics products.
The announcement follows news that BMLL had secured $26 million in a funding round led by Nasdaq Ventures, FactSet and IQ Capital's Growth Fund to fuel its geographic expansion.