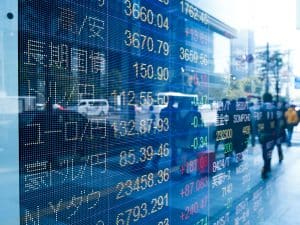 Foreign exchange (FX) trading firm LMAX Exchange has made two senior sales appointments as it looks to grow its business in Asia Pacific. 
Jason Huang has joined LMAX as head of sales for Asia Pacific, based in the company's office in Hong Kong. Huang has 18 years' experience in the FX industry, having held senior roles at global brokerage firms including CFH Systems Asia, FXCM USA and FXCM Asia.
Huang will be responsible for overseeing the distribution teams at LMAX, focusing on South East Asia and Greater China, as well as managing client relationships. He reports to Scott Moffat, managing director at the firm in Asia Pacific. 
LMAX Exchange has also hired Shang Lin, who joins the sales team in Asia Pacific as an institutional sales executive. Lin joined the trading firm from Refinitiv, formerly the Financial & Risk business at Thomson Reuters, where she held client and relationship management roles for the FXall division. 
"The build out of our distribution team demonstrates our continued commitment to servicing our Asian client base and growing our capabilities in line with client demand," said Moffat. "We have identified a genuine need among institutional market participants for order-driven firm liquidity and a growing focus on transparency, precision and consistency in execution." 
LMAX Exchange CEO, David Mercer, added that the company saw its franchise in Asia Pacific double its volumes over the past year, with steep levels of growth among the institutional community in the region. 
"With our offices in Singapore, Hong Kong, Tokyo, Sydney and Auckland, Asia Pacific will be a key region for LMAX Exchange in 2019 and beyond." Mercer said. "Having added to our already talented regional team over the past two years, and as the only independent global player for institutional currency trading, we are uniquely positioned to meet the needs of our client base in Asia."
 In May, LMAX Exchange entered the cryptocurrency industry and launched a crypto exchange institutional investors.Known as LMAX Digital, the company offers trading in various digital assets including Bitcoin, Litecoin, Ethereum, Ripple and Bitcoin Cash.