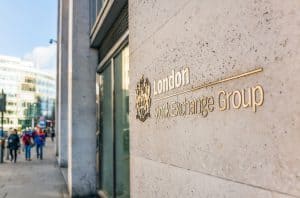 FTSE founder and London Stock Exchange Group (LSEG) veteran Mark Makepeace has stepped down from his role as director of the Information Services Division.
Waqas Samad, formerly the CEO of Barclays Risk Analytics & Index at Barclays, and currently the CEO of benchmarks at FTSE Russell, will succeed Makepeace as he takes on a non-executive chairman for Information Services role.
LSEG said in a statement that as part of the planned transition, Makepeace will remain with company during 2019 in his new position alongside his existing role as non-execution chairman of LSEG in the Americas, reporting to LSEG CEO, David Schwimmer.
"As the founder of FTSE and a founder and inaugural chairman of the Index Industry Association, Mark has been a pioneer in the development of the global index industry," Schwimmer said. "Mark has successfully built a world class global business with more than $16 trillion assets under benchmark to FTSE Russell Indexes."
Makepeace has been a prominent figure at the exchange operator since he joined in 1985. In 1995, he founded and was appointed CEO of the FTSE International business – now known as FTSE Russell – which has since become one the most profitable businesses at LSEG.
"Over the past thirty years, the index industry has gone through a period of transformative growth, playing an important role in the investment management process," Makepeace commented. "I'm proud to have developed FTSE from a start-up to a global player active in more than 70 countries… I'm pleased to hand over the leadership of Information Services to Waqas to further develop it."
Samad was recruited by Makepeace and joined LSEG from Barclays in 2016. He led FTSE Russell's expansion into fixed income through LSEG's acquisition of the Citi Fixed Income Indexes and The Yield Book businesses in 2017, and also oversees the FTSE Canada division in North America.
"Mark also developed a strong bench of talent and Waqas Samad, who was recruited by Mark in 2016, is a natural successor to lead the Information Services Division, including FTSE Russell," Schwimmer added. "Waqas will build on the existing strong business and proven strategy to continue to deliver on our growth expectations for this business."