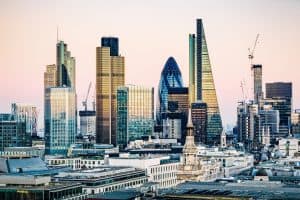 London-based macro hedge fund, Eisler Capital, has hired managing director and the global head of electronic futures at Goldman Sachs for a business development role.
Henry Howell, who has been with the US investment bank for the past 16 years, joined the hedge fund in July this year, according to his LinkedIn profile. The TRADE has contacted Eisler Capital for comment.
Founded by former Goldman Sachs partner and global co-head of securities trading, Edward Eisler, Eisler Capital raised a significant $1 billion from investors before it officially started trading in 2016. The firm currently has around $3 billion in assets under management.  
The hedge fund has made several senior hires since it was founded from major institutions such as Deutsche Bank, Morgan Stanley, Citigroup, JP Morgan and Goldman Sachs.
Last year, Eisler Capital made several high-profile hires including industry veteran Sam Wisnia, who was formerly head of macro trading at Deutsche Bank and global co-head of strats at Goldman Sachs. Shortly after he joined Eisler Capital, Wisnia poached a team of seven senior quantitative finance specialists from Deutsche Bank.
Eisler Capital then hired former Goldman Sachs veteran, Andrew Peña, who joined the hedge fund in a business development role following a short stint at Morgan Stanley as head of institutional FX sales for Europe. Prior to Morgan Stanley, Peña spent 17 years at Goldman Sachs in London, New York and Hong Kong, serving in various hedge fund sales positions.