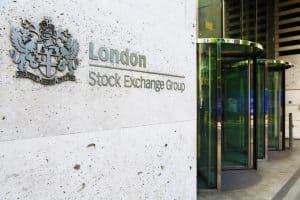 London Stock Exchange Group (LSEG) has brought in Peter T. Golder as its new head of group digital assets, The TRADE can reveal. Golder will report to Murray Roos, group head of capital markets, with a reporting line to Daniel Maguire, group head of post trade. 
Entrepreneur and digital asset/tech expert Golder is currently board advisor to several tech firms: including capital markets automated workflow specialist Nivaura and digital assets market intelligence firm APEX:E3. He is the founder, CEO and chairman of Addaura, an independent financial services strategy consulting and corporate advisory boutique focused on crypto, DeFi and digital assets.  
He was previously the chief commercial officer of SIX Digital Exchange, and was the CEO and founder of Euroclear Information Solutions. Prior to that, he was managing director of Prosdocimi, a FCA-authorised and regulated full service, private brokerage and merchant bank offering solutions in capital raising, corporate finance, sales trading and trade execution. 
He also has a background in Islamic finance, heading up Dar Al Isthmar between 2006-08, Deutsche Bank's Shariah compliant structuring and advisory boutique. He started his career in 1998 at Bolero – a SWIFT joint venture – a neutral, centralised immutable ledger/platform that facilitates global trade in a secure and fully electronic manner.