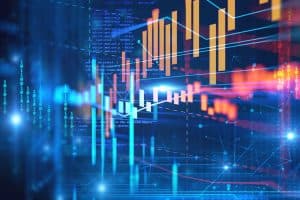 JP Morgan and Goldman Sachs have withdrawn from handling trades of Russian debt following the Biden administration's announcement banning US investors from scooping up such assets, as reported by Bloomberg.
According to market professionals, this month, the two Wall Street banks were still matching sellers who wanted out of the debts with interested buyers.
However, following the US Treasury's Office of Foreign Assets Control announcement that investors in the US are no longer allowed to acquire them, JP Morgan and Goldman Sachs have decided to halt such transactions.
"Consistent with the updated OFAC guidance and Goldman Sachs' wind-down of activities in relation to Russia, the firm will no longer be conducting certain client-related market making activities regarding Russian entities," the bank said in the statement seen by The TRADE.
Previous policies from the US allowed trading shops such as JP Morgan and Goldman Sachs to help clients access cheap Russian debt in the secondary market, following several holders' rush to unload the assets.
However, following the stepping up of financial sanctions from the Treasury Department, market participants in the US are no longer allowed to purchase both new and existing debt and equity securities issued by a Russian Federation entity.
The updated policies will still allow US investors to sell or hold Russian debt, but they can no longer acquire more.
Across the pond, UK authorities urged firms to divest their Russian holdings earlier this year.
UK Chancellor Rishi Sunak clarified the position of the UK government on Russian investments, confirming that "there is no case for new investment in Russia" and that he is "crystal clear" on his support for firms and investors to diversify away from Russian assets.
In addition, Sunak stressed that UK firms should "think very carefully" about their investments in Russia and how they may aid the Putin regime.