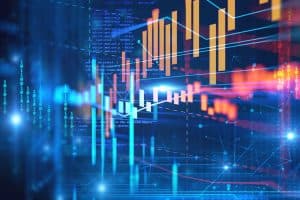 Chancellor Rishi Sunak has clarified the position of the UK government on Russian investments, confirming that "there is no case for new investment in Russia" and that he is "crystal clear" on his support for firms and investors to diversify away from Russian assets.
In a statement released this morning, Sunak called on UK firms to "think very carefully" about their investments in Russia and how they may aid the Putin regime."
The chancellor, along with Economic Secretary John Glen, met with asset managers and owners last week to discuss UK investment in Russia – and reiterated the urgency of economically isolating Putin and his regime. "In the wake of our sweeping sanctions, we must ensure Putin pays the price for his unjustified attack," said Sunak.
The Treasury acknowledged that some firms may find winding down their positions a long-term process, given market conditions and the limited ability to sell assets due to the global sanctions and retaliatory Russian measures. However, it praised the actions already taken by firms such as BP, Shell, Aviva, M&G and Vanguard in reducing or selling their Russian holdings.
Numerous asset managers around the world have already closed down their Russia funds, with Liontrust and JP Morgan leading the charge back in early March, while players on both the buy- and sell-side have rushed to pull out. BlackRock on 28 February suspended the purchase of all Russian assets, JP Morgan and Goldman Sachs announced their withdrawal from the Russian market last week, while on Friday Deutsche Bank released a statement noting that: "we condemn the Russian invasion of Ukraine in the strongest possible terms" and confirming that "in line with our legal and regulatory obligations, we are in the process of winding down our remaining business in Russia".
The UK's Financial Conduct Authority today added its voice, noting that "regulated firms have already taken steps to avoid new investment in the Russian economy". The regulator confirmed that many UK-based asset managers and pension providers have already written down any Russian assets already held by their fund or scheme to zero, while some have also announced their intention to divest themselves of such assets when it is practical to do so. Major index providers have also taken steps to remove Russian securities from their equity and bond indices.
However, the FCA warned that: "There are currently significant practical challenges in terms of disposing of Russian assets."