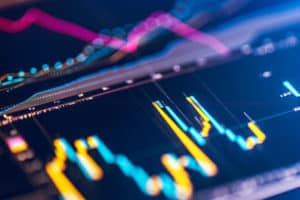 Technology solutions provider CQG has announced the phased roll-out of its latest trading platform, CQG One.
According to CQG, the new cloud-based platform, which was designed for professional traders and institutional investors, combines the ease of use associated with its retail-oriented desktop platform, with several features of its flagship professional trading platform.
The multi-asset, multi-broker platform will be available via traders' futures commission merchants (FCMs) from April, with new functionality added throughout the remainder of the year.
"We're excited to bring CQG One to market after gathering extensive input from our users on what features they most want in our new platform," said Ryan Moroney, president of CQG.
"This will be as intuitive and easy to deploy, configure and use as CQG Desktop but with advanced charting, market analytics and trading functionality, along with the CQG depth and breadth of market data utilized by our largest and most sophisticated institutional clients."
The new platform will include premium functionality such as single-click trade entry, advanced charting and analytics, portfolio sharing, window linking and drag-and-drop tabs, amongst other features. 
"CQG One is an ultra-fast, secure platform that traders will be able to access from anywhere to leverage technical analysis tools and execute transactions with a single click on markets all over the world," said Marcus Kwan, vice president, product strategy & design at CQG.
"We will continuously update it through our HTML5 cloud infrastructure in a way that's seamless to users."
The move follows CQG's launch of a comprehensive suite of execution technology last year, designed to to give market participants new tools to improve upon efficiencies and to achieve optimal trade execution.
The suite was built upon the infrastructure of software assets that CQG acquired from Blue Trading Systems in June 2020 as well as technology CQG has developed recently.