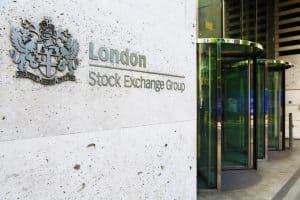 The London Stock Exchange Group (LSEG) has acquired a 16% minority stake in derivatives collateral management services provider AcadiaSoft.
As part of the deal, AcadiaSoft has signed an agreement with the LSEG's clearinghouse LCH to collaborate on new products aimed at automating and standardising the margin process for non-cleared derivatives.
The agreement will also see the LCH SwapAgent service provide its collateral data to the AcadiaSoft Hub to help its users reduce margin disputes and improve processing efficiency.
Daniel Maguire, LCH Group's chief executive, explained that the acquisition is part of the exchange group's strategy to expand into the non-cleared space, where AcadiaSoft has considerable experience.
"The non-cleared margin rules continue to impact the dealer and buy-side community, and it is crucial that integrated services are available to support market participants in reducing risk while maximising their capital and operational efficiencies," Maguire said.
"LCH SwapAgent brings our expertise in managing risk and operational resilience to the bilateral market and we are delighted to be collaborating with AcadiaSoft to foster further innovation in this market."
AcadiaSoft's chief executive, Chris Walsh, added that the deal with LCH will bring more products to mutual clients of both firms. "We see our services as extremely complementary and look forward to continuing to bring standardisation and simplicity to the non-cleared market," he said.
Terms of the acquisition were not disclosed.