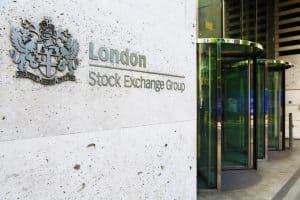 The London Stock Exchange Group (LSEG) has led a $20 million investment in a startup that uses blockchain technology for the issuance and administration of financial instruments.
Nivaura specialises in establishing digital investment banking platforms for banks, exchanges and other institutions to automate manual process and connect fragmented systems for issuance of assets including debt, equity and structured products.
The $20 million funding will allow the firm to expand its leadership, business development and technical team to further grow the business. Nivaura said that by expanding its technical team, it can accelerate product development and increase its expertise in other technologies including machine learning and natural language processing.
"Our focus for 2019 is on conducting a series of high profile, large-scale projects with high calibre partners to demonstrate our platform as a valuable solution across the full spectrum of capital markets primary issuance activities. Working with such partners with their wealth of experience will underpin our next phase of growth," said Nivaura's chief executive, Dr. Avtar Sehra.
Nivaura added that its platform has already been used for structuring, distributing, executing and settling transactions both traditionally by settling through existing clearing systems, and by using public blockchains.
Other investors that participated in the funding round included Allen & Overy, Linklaters, Santander InnoVentures, Transamerica Ventures, as well as HSBC's former head of global markets, Spencer Lake. As part of the deal, Lake and CEO of the London Stock Exchange plc, Nikhil Rathi, will join the board of Nivaura.
"We're seeing growing appetite from major financial institutions for practical innovation that goes beyond buzzwords and conceptual PoCs in 'digital investment banking'. Boards are saying: go forth and innovate," Sehra added.
"But doing so in the highly regulated and complex world of capital markets is immensely difficult. With our now proven approach and compliance credentials, we are able to finally help our industry take practical steps to innovate and improve their economics."