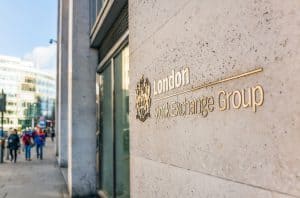 The London Stock Exchange Group (LSEG) has confirmed that an executive director at Johnson Matthey will become chief financial officer as David Warren retires from the role.
Anna Manz will join the firm as chief financial officer on 21 November reporting directly to David Schwimmer, CEO of LSEG. She joins the exchange group from Johnson Matthey where she headed up finance, procurement and IT functions as CFO.
"We are delighted to welcome Anna to the Group," Schwimmer commented. "She brings deep financial and leadership experience from her career at major UK listed companies, driving strategic change and delivering value to shareholders, customers and other stakeholders. She will play a central role as the Group continues to develop and grow."
Prior to Johnson Matthey, Manz spent 17 years working in various senior finance roles at major corporations, including chief strategy officer at Diageo. She also serves as a non-executive director at ITV 
"I'm delighted to join London Stock Exchange Group, a growing and dynamic business at the heart of international financial markets. I look forward to working with David and the entire team to deliver further value, including the benefits of the proposed transaction with Refinitiv," Manz said.
LSEG's current finance chief, Warren, confirmed his intentions to retire and step down from the role by the end of 2020 in October last year. Upon Manz's appointment in November, Warren will no longer lead finance for LSEG, but will remain with the exchange until his retirement date in June 2021.
"I'd like to record the Board's gratitude to David Warren for his significant contribution and commitment to our Group during his tenure, both as CFO and as Interim CEO. David played a key role in the successful growth, diversification and global expansion of our business over the last eight years," Don Robert, chair of LSEG, added.