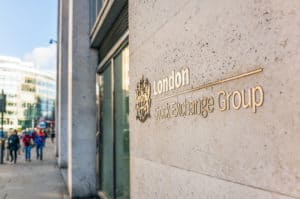 The London Stock Exchange Group (LSEG) is on the hunt for a new chief financial officer after confirming that David Warren will step down from the board and retire by the end of 2020.
Warren will continue in his current role as CFO and member of the board until the exchange operator's $27 billion acquisition of Refinitiv is completed, to ensure a smooth transition, the LSEG said in a statement. A global search will be underway for Warren's successor, led by the board's nomination committee.
"David has been an outstanding contributor to the Group's success," LSEG CEO, David Schwimmer, commented. "I'd like to thank him for his partnership during my first year at LSEG. I look forward to continuing to work closely with him to drive our core business and to deliver the Refinitiv transaction."
Warren joined LSEG in 2012 from Nasdaq where he spent nine years as CEO of Nasdaq OMX. He also served as interim CEO and group CFO from November 2017 until July 2018 at LSEG.
"I have seen a huge transformation in the group over this time to become the international financial markets infrastructure business it is today. I look forward to actively contributing to the next phase of the group's future success as we continue to progress the execution of the Refinitiv transaction through to close," Warren said.
In other senior management changes, LSEG said that David Shalders has been appointed chief integration officer at the exchange, starting in November. Shalders joins LSEG from brokerage Willis Tower Watson where he was group operations and technology director. 
Furthermore, the post-trade businesses at LSEG, including LCH and post-trade Italy businesses Monte Titoli and CC&G, will be merged into a single division led by LCH CEO, Daniel Maguire. The trade reporting service UnaVista, currently part of Information Services, will also become part of the newly combined post-trade business unit.
"The new division will ensure greater group-wide collaboration and aim to facilitate coordination amongst the different businesses with a view to developing commercial activities for the benefit of customers," the LSEG said. "The current local legal entity governance, including decision-making processes and reporting lines, will be unchanged."