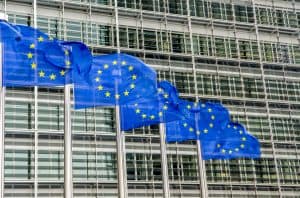 The UK's financial watchdog has fallen behind its EU counterparts when it comes to quality controls and analysis of vital derivatives data under EMIR, according to the European Securities Markets Authority (ESMA).
A peer review assessment of national competent authorities in Europe, including the Netherlands, France, Germany, Ireland, Cyprus and the UK, examining how they are handling EMIR data identified that the UK Financial Conduct Authority (FCA) is "lagging behind" in certain areas.
The FCA scored "red", meaning it is not meeting the peer review's expectations, in assessment and analysis of data, as well as integration into the authority's overall supervisory approach. It also scored "amber" in terms of its approach to data quality, meaning the regulator is partially meeting the peer review's expectations.
Under EMIR, EU firms must report all over the counter (OTC), exchange-traded, cleared and non-cleared derivatives transactions to registered trade repositories, which are supervised by ESMA. The EU watchdog decided to launch a "peer review" last year on supervisory actions in a bid to improve the quality of data reported under the regulation.
In response, the FCA hit back against claims made in the peer review, stating that it did not believe the review was supported by evidence and explanations provided during the review process.
"We do not agree with the Assessment Group's (AG's) assessment of the FCA as regards the integration of EMIR data into our overall supervisory approach," the FCA said. "In our view, this does not fairly account for the way in which EMIR data has been and is used across different areas of the FCA – such as internal analysis and policy research, public discussion and research papers, or as part of prudential supervision."
The FCA continued: "Compliance with the reporting requirements in EMIR must be read in the context of the obligation to notify the FCA of any significant reporting issues such as incomplete or inaccurate data, as well as the obligation to remediate reporting systems in a timely manner."
ESMA concluded that it has put forward several initiatives to improve the supervision of EMIR's data quality in the short and long-term, including revising data quality review exercises, and identifying how authorities can regularly use the data as part of supervisory approaches.