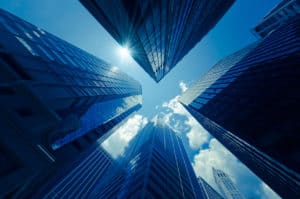 US broker and clearing firm INTL FCStone has confirmed it will rebrand to become StoneX Group shortly after completing its acquisition of online trading services provider GAIN Capital.
The move to rebrand was approved by majority shareholders of INTL FCStone this week and will take effect on 6 July. It also follows a record 183% increase in revenues year-on-year during the second quarter this year at INTL FCStone.
INTL FCStone added the rebrand to become StoneX Group signals the broker's aim to offer a more digital platform with efficient access and connectivity to all markets globally. StoneX Group will provide its clients with access to 36 derivatives exchange, 175 foreign exchange venues, and almost all other major global securities markets.  
"Our firm has experienced transformational growth in recent years – in terms of the breadth and depth of our offering, our technology platforms and our global client base. This rebrand will help us better define and communicate our strategic focus on driving innovation and digitalisation in the global markets going forward," said Sean O'Connor, CEO of INTL FCStone.
INTL FCStone said in February it will acquire GAIN Capital for $236 million. GAIN Capital has more than 130,000 retail and institution investors using its Forex and City Index platforms. The deal will help INTL FCStone expand its digital platform, the broker said at the time the acquisition was confirmed.
"Our transition to the StoneX brand signals an exciting new phase for our company and our clients. We owe all of our success to our clients, and we will continue to put them at the centre of everything we do as we pursue our goal of becoming recognised as a best in class financial services franchise," added O'Connor.