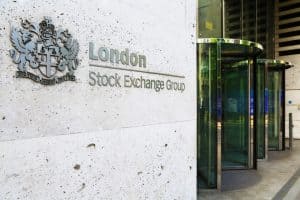 Shareholders of the London Stock Exchange Group (LSEG) will convene later this month to vote on the proposed $27 billion acquisition of Refinitiv, the exchange operator has confirmed.
In a notice to investors, LSEG said that the listing transactions department at the UK's Financial Conduct Authority (FCA) had approved the shareholder circular related to the transaction, meaning a general meeting will be held on 26 November to approve the deal.
The transaction is conditional on approval from LSEG's shareholders, with antitrust and regulatory clearances still required before the deal closes. LSEG said it still expects the acquisition to be completed during the second half of 2020.  
LSEG confirmed plans to acquire Refinitiv from shareholders Blackstone and Thomson Reuters for $27 billion in August this year. Upon completion, Blackstone and Thomson Reuters will hold a 37% interest in LSEG and just under 30% of its total voting rights.
Chief executive of LSEG, David Schwimmer, said during an event in September that the deal had been driven by continuing changes in the industry, including the increasing importance of data and analytics, and the shift towards electronic and multi-asset trading.
Refinitiv will also offer LSEG a route into FX markets for the first time, and broaden the exchange's global footprint in terms of coverage in emerging and growth markets. Upon completion, Schwimmer also said that the full integration of Refinitiv post-acquisition could take up to five years.
"[The transaction] positions LSEG very to take advantage of growth in these areas, particularly with respect to exposure to other asset classes. On that, we have a strong position in equities and an increasingly important role in fixed income, but with the Refinitiv combination, it positions us more strongly in fixed income and puts us in a new asset class, foreign exchange. It's worth pointing out that fixed income an FX are the two largest traded asset classes," Schwimmer said.