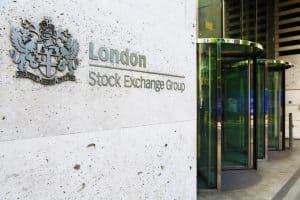 The London Stock Exchange Group (LSEG) has released its latest trading update, reporting a total income of £2 billion and a gross profit of £1.8 billion, up 14% and 15%, respectively, year-on-year.
The increase is off the back of growth in LSEG's data and analytics division which reported earnings of £1.3 billion, up 15% year-on-year. Within the division, trading and banking solutions saw an increase in earnings by 12%, totalling £425 million.
Amid the positive results in the division, the exchange group has confirmed it is seeking shareholder approval for the buyback of shares from the Blackstone/Thomson Reuters consortium. LSEG bought data and analytics giant Refinitiv for $27 billion from the consortium in January 2021.
"In data and analytics, we saw a further acceleration in annual subscription value growth, reflecting the investments we have made in our services and stronger customer engagement," said David Schwimmer, chief executive of LSEG.
The trading venue's capital markets division saw figures rise by 15% compared to the same period last year, totalling £394 million.
Capital markets earnings were slightly offset by a slowdown in equities, which saw a decline by 12% year-on-year to £59 million.
The decline in equities echoes similar results seen across Wall Street banks, with Goldman Sachs, Bank of America, Morgan Stanley, Citi and UBS all reporting declines within the sector.
Read more: Goldman Sachs, Bank of America and Morgan Stanley latest to report decline in equities
Elsewhere in the division, foreign exchange was up by 10% year-on-year, reaching £66 million. Similarly, fixed income and derivatives totalled £269 million, an increase by 16% compared to Q1 2022.
"Our strategy continues to deliver, with all divisions contributing to growth. Our performance in the first quarter demonstrated the strength of our business model, the improving quality of our revenue and our critical role in the resilience of financial markets," added Schwimer.
"As we continue our shift from integration to transformation, we are confident of making further progress through the rest of the year."