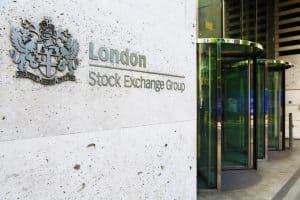 The London Stock Exchange Group (LSEG) has confirmed it is to miss its cost and group margin targets for 2019, as the group instead focuses on investment.
Announcing its full year results for 2018, LSEG saw total revenues grow 8% year-on-year to £1,911 million and total income grow by 9% to £2,135 million, however "prioritisation of further investment in growth opportunities means the Group does not plan to achieve cost and Group margin targets in 2019."
In October LSEG increased its majority ownership stake in LCH Group to 82.6% for an outlay of £384 million, while acquiring  a minority stake of 4.92% in Euroclear at the start of the year. Last month LSEG also led a $20 million funding round in blockchain technology startup, Nirvaura.
FTSE Russell reported 15% revenue growth over the year, while LCH OTC revenues increased by 16%.
LSEG chief executive, David Schwimmer, who was appointed to lead the group in April last year following the controversial departure of Xavier Rolet, said his initial impressions of the group had "only been reinforced" during his time in charge.
"LSEG continues to be well positioned in an evolving macroeconomic and regulatory landscape.  Our businesses, including those perceived to be most exposed to Brexit, such as clearing, continue to perform very well, with no change in our market position," he commented.
"We have continued to invest in new initiatives, developing our information services business and increasing our majority holding in LCH, as well as taking a minority stake in Euroclear.
"The strategic positioning of each of our businesses has reinforced for me the continued opportunities for growth. We will continue to invest in our businesses and to increase Group-wide collaboration to better meet the needs of our clients and to continue to drive strong returns for our shareholders."