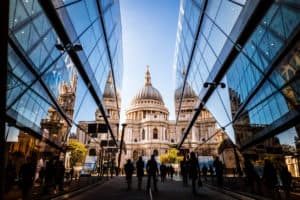 The London Stock Exchange Group's (LSEG) pan-European equities trading venue, Turquoise, has confirmed it will re-admit Swiss securities for trading on or after 3 February 2021.
The move comes following an agreement between Switzerland and the UK regarding stock exchange equivalence, one of many aspects of the fallout of Brexit on the markets in recent weeks.
The readmission chalks off the removal of 200 Swiss names from LSEG's stock universe in the summer of 2019 after the EU decided not to renew Switzerland's equivalence.
"Adding Swiss stocks to Turquoise's universe of trades allows investors to benefit from greater access to liquidity and innovative execution channels for a significant portion of the market," said Dr Robert Barnes, CEO of Turquoise.
"We welcome the steps being taken to work towards a mutual recognition agreement between Switzerland and the UK in the financial sector, including normalisation of Swiss UK relations for stock exchanges. As a result, we are delighted to be able to re-admit Swiss securities to trading on Turquoise on its UK regulated venue on or after 3 February, subject to regulatory approvals."
It was confirmed yesterday at a virtual meeting between Federal Councillor Ueli Maurer and Chancellor of the Exchequer Rishi Sunak that the UK and Switzerland had agreed on exchange equivalence.
With neither location being granted equivalence in a standoff with the EU, the move marks the binding together of the two countries outside of the Union.
A year ago, The TRADE published a feature on the fallout of the political development of the EU not renewing Swiss equivalence, which meant that EU-listed securities could no longer be traded in Switzerland.
In response, Switzerland moved to ban Swiss shares from being traded on venues within the EU the very next day. The result was that European traders could only trade Swiss equities on the SIX Swiss primary exchange via a recognised broker, or through a systematic internaliser (SI) operating in the EU, as the ban does not apply to over the counter (OTC) activity. 
Historically, around 30% of Swiss equities are traded on EU-based venues such as Cboe Europe, Turquoise and Aquis Exchange, and the ban implemented on 1 July saw more than 300 stocks delisted from those venues.
With market activity shifting from the UK to EU locations in the opening weeks of January 2021 – post-Brexit – the move will go a small way to offsetting the UK's outflows, though by no means will it make up for the reported €6 billion a day shifting to the likes of Paris and Amsterdam.