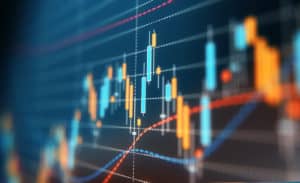 The Australian block indications network from Virtu Financial matched its largest single trade worth $67.2 million earlier this month.
The record single trade on Virtu's POSIT Alert Australia platform was also the largest trade matched between a POSIT Alert front-end user and an electronic conditional order in POSIT Alert Asia-Pacific's history.
"This record-size trade matched by POSIT Alert Australia is the culmination of the numerous enhancements we have made to the POSIT Alert platform over the past 18 months, including infrastructure upgrades, moving to a one-to-one matching logic and giving prioritization to participants with larger indication sizes," said Jessica Morrison, CEO of Virtu Financial, Asia Pacific.
"We continue to improve the platform for all participants with the simple objective of delivering block liquidity to our customers in the most efficient and transparent way possible."
In January last year, Virtu told The TRADE that it had been investing heavily in the POSIT Alert system following its acquisition of agency-broker ITG with upgrades to the front- and back-end technologies, hardware for POSIT Alert's indications matching engine, and a significant reduction in latency.
"POSIT Alert was the first venue in the Asia Pacific region to accept conditional orders. By supporting this order type, Virtu is able to offer more block liquidity opportunities to our POSIT Alert front-end users," added Abhishek Janaki, Asia Pacific head of POSIT Alert.
Virtu revealed recently that its POSIT Alert platform in Europe saw a record day of activity on 5 June with more than £1.256 billion in notional value traded, surpassing the previous record set in Europe in October 2018.