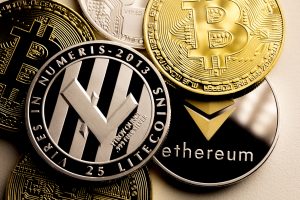 The London Stock Exchange Group's former strategy chief and industry veteran, David Lester, has said demand for exposure to cryptocurrencies from institutional investors is growing significantly. 
Speaking to The TRADE Crypto, Lester explained that traditional financial institutions are seeking exchanges with cryptocurrency offerings that allow firms to do things the way they are used to with a trusted third-party. 
"Some of the larger entities are looking at this space quite hard and I can't imagine that there is any institution out there that isn't at least carrying out some sort of study or investigative report into how they can get involved in crypto in a secure way," he told The TRADE Crypto.
"Some are further along than others, but slowly there is a critical mass evolving which will only get bigger. The timing is good, but these things always take a little longer than people think."
Lester recently made headlines after backing a cryptocurrency exchange startup as an advisor and non-executive director following 16 years with the London Stock Exchange leading major acquisitions such as index provider FTSE International and Turquoise.
Led by former senior executives at hedge fund Omni Partners, Archax is looking to launch its institutional-grade cryptocurrency exchange by the end of the first quarter next year. The startup has already received a seed investment from digital currency fund, Alphabit, as it aims to become the first established, global, institutional, digital asset trading hub. 
"For the past seven or eight years at the LSEG I was primarily driving the M&A there, which involves finding the companies, bringing them into the Group and so on," Lester added. 
"I would say the reason I've decided to be involved with Archax is because of it's a similar spirited type of innovation in London that wants to embrace this emerging world and asset class… For the next five years, I envision [Archax] will be similar to a multilateral trading facility (MTF), alongside a set of token rules and reporting obligations."
For the full interview with Lester, Graham Rodford, CEO at Archax, and Matthew Pollard, CFO at Archax, please click here.