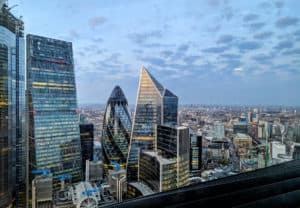 London Stock Exchange Group's (LSEG) FXall business has entered a strategic alliance with Saphyre to digitise account onboarding for FXall clients through Saphyre's AI technology.
Saphyre's patent-approved AI technology gives liquidity providers the ability to systematically approve accounts and is validated and live for a subset of FXall clients – with plans for all FXall clients to receive the offering as additional enhancements are made this year.
The technology will offer asset owners and buy-side users the ability to share all their FX account data and documents with their respective liquidity providers and FXall.
Elsewhere, sell-side users will have the same capabilities alongside being able to provide statuses to the accounts' KYC, tax, credit risk, legal and ops setup activities. Each FX account and provider will have real-time ready-to-trade statuses.
"We are excited to be the first FX trading platform to offer Saphyre's digitised solution to all our buyside and bank clients," said Jill Sigelbaum, head of strategic development and partnerships for FX at LSEG.  
"Embedding Saphyre's technology into our account set-up and approval process will greatly improve the overall onboarding experience and offer our user community time and cost efficiencies."
Saphyre claims that its automation reduces the risk of settlement errors significantly when asset owners and investment managers use Saphyre's platform with their custodians and banks to set up new accounts. "Banks are settlement-ready with Saphyre, because the custodial account opening process occurs weeks in advance of trading and the platform notifies liquidity providers to onboard those same accounts well in advance," the fintech said in a statement.
"Our relationship with FXall is another example of our platform helping firms to work smarter through our patented AI-powered digitisation technology," said Gabino Roche, CEO and founder of Saphyre.
"FX front office teams on the buy-side and sell-side benefit because liquidity providers can seamlessly execute and settle trades against new or updated funds without trade errors, regarding account setup or reference data changes. Saphyre serves as a permissioned distributed technology of reference data. This means Saphyre's clients have a one-stop shop to synchronize data between asset owners, investment managers, custodians, sell-sides, executing and post-trade processing platforms."