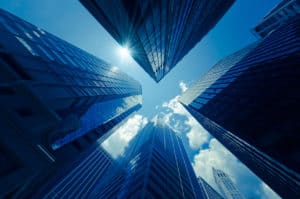 Man Group's current chief executive officer Luke Ellis has announced his retirement, with Robyn Grew set to replace him effective from 1 September 2023.
Grew currently serves as president of Man Group and a member of the senior executive committee, based in the US.
She has spent the last 14 years at Man Group, having previously managed the solutions business, overseen trading and execution, alongside serving as group chief operating officer, head of ESA and general counsel.
Before joining Man Group, Grew held senior positions at investment banks Barclays Capital and Lehman Brothers, as well as at LIFFE which has since been renamed as ICE Futures Europe.
As part of the new role, Grew will relocate to the UK while still continuing to spend a large proportion of her time in the US, given the firm's presence there.
Ellis will continue to serve as chief executive and remain an executive director of Man Group until 1 September 2023 to allow for an orderly transition and oversight of the firm's 2023 interim results.
"It is an absolute honour to be taking on the role of CEO at Man Group. Luke has been an incredible ally and mentor to me and I am excited to be able to follow in his footsteps into this new role," said Grew.
Ellis added: "Robyn is truly exceptional and I know that the firm will continue to go from strength to strength under her leadership and that of the highly talented team around her."