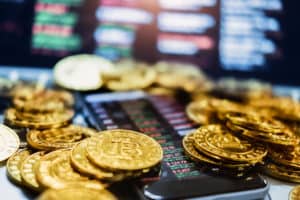 Marex Solutions has partnered with Coinbase Prime with a view to broaden institutional digital hedging and crypto investment capabilities for both organisations.
Marex Solutions – a division of Marex Group that specialises in customised derivative products – offers a range of products within a wide list of crypto-underlyings, either in a securitised or in an (OTC) format, representing a traditional player in the digital asset space. Meanwhile, Coinbase, is known for its retail customer base, but has been pushing its prime services unit to fill a gap in the infrastructure for incumbent market participants.
The partnership will allow both firms to expand their respective crypto product offerings, with Marex Solutions and Coinbase Prime's institutional clients gaining access to a broader universe of structured products based on crypto underlyings.
In a statement, Marex said the agency-only model adopted by Coinbase Prime suits its derivatives engine, allowing for multi-venue liquidity and best execution, enabling attractive pricing and reliable secondary market liquidity.
Marex already boasts a number of innovations in the crypto market, including the first ever autocallable on a crypto currency and the first ever securitised cash and carry trade on bitcoin.
"Both Marex Solutions and Coinbase are focused on empowering our collective institutional clients," commented Nilesh Jethwa, Marex Solutions CEO. "We have deep expertise in hedging and investment solutions, while Coinbase is the clear market leader for accessing and storing crypto assets.
"Our partnership brings the best-in-class financial toolbox to digitally native players, while providing secure and easy access to crypto economics to traditional financial institutions. We're building a two-way bridge between the traditional finance and digital worlds."
Coinbase was one of three major crypto firms to launch its prime services offering in 2020 – alongside Genesis and BitGo – filling a much-desired gap in the market.
As digital asset platforms look to reach the lucrative segment of institutional investors, they are collectively adding crucial market structure cogs such as custody, fund administration and prime brokerage to their services.
The offering differs slightly from the traditional prime brokerage functions in the capital markets with some aspects missing, however trading services, custody, credit lines and lending appear to be part of the biggest digital asset platforms' plans. Much like the traditional space, there could be a wide range of prime brokers in the years to come, but a dominant handful at the top end.