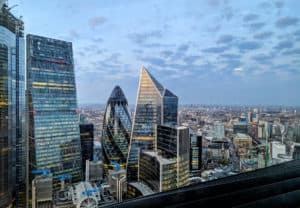 Fixed income platform provider MarketAxess has appointed the global co-head of digital transformation for the global markets division at UBS to oversee its EMEA and Asia Pacific operations. 
Raj Paranandi will join MarketAxess in March as chief operating officer for EMEA and Asia Pacific from the Swiss investment bank where he worked for ten years, most recently as global co-head of digital transformation for UBS Global Markets and global head of change for UBS Investment Bank.
During his time at UBS, he spent four years developing the fixed income business through technology re-engineering and business process simplification as global chief operating officer for foreign exchange, rates, and credit.
Earlier in his career, Paranandi served in senior technology and operational roles at investment banks Barclays and Credit Suisse.
In his new London-based operations role, MarketAxess said he will be responsible for setting the long-term goals for the international business and leading initiatives in strategic change management.
"Raj brings with him an impressive record of front-to-back operational leadership and successful strategic transformation," said Christophe Roupie, head of EMEA and APAC at MarketAxess, who Paranandi will report to.
"His experience in building new business lines and leading major technology and infrastructure change programs will be highly valuable to us as we seek to expand our international business into new markets, sectors and product lines."
MarketAxess recently completed its acquisition of Deutsche Börse's regulatory reporting hub business in December, staking its claim in a market that has been continuing to hot up in recent months following CME Group's announcement that it would be winding down its regulatory reporting business by the end of 2020.
Other players have made similar bids to fill the hole in the market left by CME Group. Most recently, IHS Markit moved to expand its regulatory reporting offering with the acquisition of compliance technology firm Cappitech.