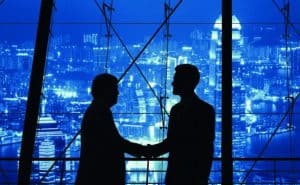 Fixed income platform provider MarketAxess has confirmed that Tony DeLise will transition from his position as chief financial officer from 1 August 2021.
Christopher Gerosa, who is currently head of accounting and finance at MarketAxess, will succeed DeLise as CFO.
Gerosa has been head of accounting and finance for MarketAxess since 2015, with global responsibility for accounting, tax, treasuring management and financial planning and analysis functions.
Prior to this, Gerosa was the chief financial officer of Primus Guaranty from 2010 to 2014 and corporate treasurer from April 2007 to 2014. He has also previously worked in product controller areas at Deutsche Bank and Goldman Sachs.
"Tony has been a thoughtful leader at every level of our organisation by developing a strong, global finance function and embodying our principles of transparency and collaboration," said Rick McVey, chairman and CEO of MarketAxess. "His strategic mindset and high standards of leadership have helped steer our firm through the early days of electronic trading adoption to become the industry leader that we are today.
DeLise will support the CFO transition over the remainder of the year and will continue leading the investor relations and corporate development functions going forward.
"Since joining MarketAxess over six years ago, Chris has added significant value to our global finance team and has partnered closely with Tony on elevating our already high standards of sound financial accounting," added McVey.
"As we look to fulfil our strategic vision of improving efficiency in global fixed income markets, Chris' deep industry knowledge, sound leadership abilities and impressive financial acumen will be well served toward achieving our mission. I'd like to congratulate Chris on this well-deserved promotion."
The news of this chief financial officer transition follows the election of Charles Li to the board of directors at MarketAxess, after stepping down as CEO at Hong Kong Exchanges and Clearing (HKEX).