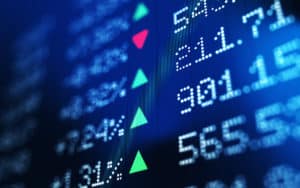 Asset managers can now benefit from a margin-free FX hedging solution that enables best execution thanks to a new partnership between MillTechFX and Investec. 
MillTechFX, the FinTech affiliate of Millennium Global Investments, and Investec's new margin-free hedging solution enables transparent best execution across 10+ counterparty banks without the cash drag associated with having to fund initial and variation margin calls.  
Instead, Investec, a global bank and wealth manager will assume the credit risk, while MillTechFX's marketplace will enable best execution, aiming to cut asset managers execution costs in half, says Eric Huttman, CEO of MillTechFX.
"We're adding an extra flavour to the mix by solving two problems our clients have: enabling best execution whilst minimising cash-drag from margin calls," he explains, adding that clients can benefit from MillTechFX's execution services whilst also benefitting from Investec's credit terms.
According to MillTechFX, average investment lifecycles for product debt funds last up to five years creating a significant long-term exposure to currency risk, which is usually hedged using FX forward contracts. However, these forwards can be a significant drain on resources with banks requesting collateral upfront – initial margin – and on an ongoing basis – variation margin -, causing a drag on the funds, with assets under management (AUM) being held back to meet a margin call instead of being invested.
Using MillTechFX and Investec's combined solution, Huttman says asset managers can now get the best of both worlds — they can avoid cash drag on their fund performance, while still managing currency risk.
"By partnering, we believe that we can solve the constant trade off that clients face – that of obtaining the best market price or the best market credit terms – whilst also offering the best market practice post trade in Trade Cost Analysis," said Sebastian Wright, from Investec Risk Solutions.
Max Dobson, Commercial Director at MillTechFX, said Investec's credit appetite and balance sheet, combined with its independent multi-bank marketplace, will help managers significantly reduce their operational risk and costs while also enabling them to demonstrate best execution and best practice to their investors. "This is the first of many strategic partnerships for MillTechFX, and we look forward to announcing more partnerships with innovative firms like Investec in the coming months."
MillTechFX is an independent, comparative multi-bank FX marketplace for fund managers, institutional investors, and corporate treasurers, focused on reducing their FX execution costs.