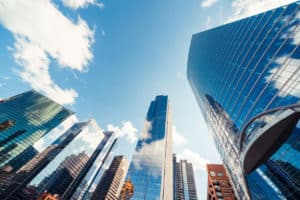 Morgan Stanley Investment Management's international product head has left for a newly created EMEA focused role at hedge fund Capital Group.
Kat Ferris joins Capital Group as head of product development for Europe and Asia after serving at Morgan Stanley for the last 11 years, most recently spearheading its international product strategy for the last four years, including launching investment funds in EMEA for retail and institutional clients. Prior to joining Morgan Stanley IM, she spent five years as a senior product manager at Dutch asset manager, Robeco.
Based in London, she will report to Alexandra Haggard, head of product and investment services for Europe and Asia, and will be responsible for leading product development, management and governance in Europe and Asia and overseeing the launch of new funds across equity, fixed income and multi-asset.
"Bringing an exceptional leader like Kat on board with deep knowledge of product development and management is key to ensuring our investment offerings continue to help clients meet their investment goals and are relevant through multiple market cycles," said Haggard.
Ferris' appointment follows that of Belinda Gan, who was named as Capital Group's ESG investment director for Europe and Asia in October last year. Gan joined Capital Group from buy-side giant Schroders, where she served as its investment director for global sustainability.
Elsewhere, former information chief at Aviva, Marta Zarraga, was appointed as Capital Group's chief information officer in February last year.
"Capital Group is known for its long-term focus, multiple-manager investment approach and launching funds that will stand the test of time," said Ferris. "I am looking forward to expanding the firm's equity, fixed income and multi-asset strategies for both institutional and retail investors across Europe and Asia."