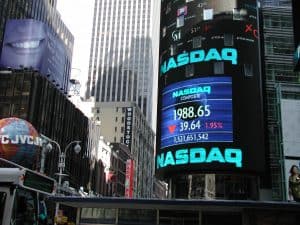 US exchange Nasdaq has appointed Jeremy Skule as chief strategy officer in a newly expanded role in the global strategy division.
In his new role, Skule will oversee Nasdaq's global strategy organisation, driving strategic planning across mergers and acquisitions, venture investments, and data and analytics.
Skule joined Nasdaq in 2012 and has served as chief marketing officer at the exchange for the last eight years.
During his tenure, his team revamped Nasdaq's lead generation process, redesigned its digital and social media offerings, and introduced a new thought leadership platform. He will also continue to oversee the marketing and communications division in his newly expanded role.
"Over the course of his tenure, Jeremy has been a driving force of positive change and significant progress at Nasdaq as we grow and evolve our brand and business," said Adena Friedman, president, and CEO at Nasdaq.
"Our success requires us continually to assess, evolve and elevate our strategy to execute on our greatest ambitions. I am confident Jeremy will excel in continuing to move Nasdaq forward in this new role."
The exchange has launched several initiatives in recent months, most recently rolling out an upgraded version of its cloud-based risk platform for banks, brokers, and clearing firms.
Alongside the launch, the exchange confirmed that its upgraded platform had already been integrated by foreign exchange broker and liquidity provider Sucden Financial who became the first client to adopt the system.