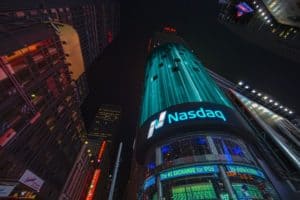 Exchange group Nasdaq has bolstered its surveillance technology with the use of artificial intelligence (AI) to broaden its view of US market activity.
Nasdaq's Market Technology business worked alongside its Machine Intelligence Lab and US market surveillance division to deploy AI technology on the system to improve detection of manipulative activity. The new technology is patent pending with the US Trademark Office.
The exchange stated the technology adds unique AI capabilities including 'deep learning', which allows computers to read complex patterns in vast datasets, as well as 'transfer learning' to create new models from old models, and 'human-in-the-loop learning' for analysts to share expertise with the machine efficiently.
"Working closely with our US surveillance team, we are able to train our models based on their experience in monitoring data directly from the trading engine of the world's most liquid and dynamic market," said Tony Sio, head of marketplace regulatory technology at Nasdaq. "Through transfer learning, we have now built a framework to provide those learnings to other marketplaces around the world. We believe this is a major step in the evolution of how we use artificial intelligence technology to maintain the integrity of capital markets."
Nasdaq's surveillance platform automates detection, investigation and analysis of manipulative market behaviour. The stock exchange plans to expand the technology to other exchanges and regulators globally through its Market Technology business. It will also extend the various scenarios that the system can detect.
"AI and machine learning have broad application across our company – from predicting market trends with Nasdaq's proprietary data or creating more sophisticated market surveillance capabilities," said Michael O'Rourke, head of machine intelligence at Nasdaq. "We want to make every one of Nasdaq's businesses better and smarter by providing them with richer data and more context-specific information. AI is going to play a crucial role in building the next generation of technologies for not only the capital markets, but every industry."