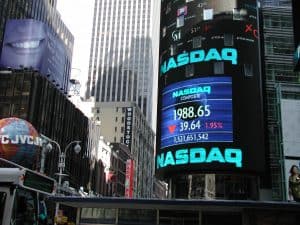 Nasdaq Technologies has confirmed that it has made a revised acquisition offer for Swedish technology provider Cinnober after its original bid failed to secure the required level of shareholder approval.
Nasdaq originally offered a deal worth more than $190 million in September, with a bid to acquire all shares and warrants in Cinnober for SEK 75 for each share and SEK 85 for each warrant.
Despite Cinnober recommending that shareholders accept the offer, only 82.6% of shareholders accepted the offer, below the minimum 90% required for the offer to pass.
The improved offer from Nasdaq is valued at close to $220 million, including an offer of SEK 87 in cash for each share and SEK 121 in cash for each warrant in Cinnober. Shareholders now have until 9 January to approve or reject the offer.
Speaking to The TRADE at the time of the original bid in September, Lars Ottersgard, EVP and head of market technology at Nasdaq, explained that the deal is aimed at building out the historic strengths of the two businesses.
"We have had good traction for many years for Market Technology, which has been growing steadily through the years. We have seen an uptake in interest in our capabilities to deliver solutions both to the wider capital markets and into new marketplaces," he said.
"Cinnober has very common capabilities as we do in many spaces. Our biggest inhibitor for growth has been the capacity to deliver and support clients, and together we can grow much faster than as two isolated entities."
In November the UK's anti-trust regulation, the Competition and Markets Authority (CMA) confirmed it was investigating the proposed acquisition over concerns that the deal could result in a substantial reduction in competition within any market or markets in the UK for financial goods and services.