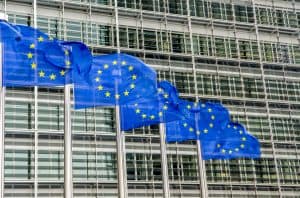 There was no escaping one trend in particular this year: the impact of MiFID II. The industry had been waiting and, for the most part, preparing for the new regulatory regime and The TRADE has kept up with developments as the arose throughout the year.
MiFID II got off to an auspicious start, with the European Securities and Markets Authority (EMSA) delaying the introduction of the double volume caps (DVCs) just one week into the new regime, citing insufficient data from trading venues.
The emergence of periodic auctions has been extremely favourable for those running the venues but have drawn scrutiny from ESMA, with the European watchdog now seeking input from the industry as to whether the mechanism is being used to the circumvent MiFID II rules. The other key venue to emerge from the regime was systematic internalisers (SIs) in place of the now-defunct broker crossing networks. Clearly the buy-side has had to make a fundamental shift to adapt to the new element.
While enforcement of non-compliance may not materialise for a while it is not outside the realms of possibly either. Research found that 40% of financial services firms are at risk of being fined up to €5 million for failing to comply with record keeping rules under MiFID II; hardly surprising when taken in with news that many firms are not producing RTS 27 reports in line with the regulation, and 60% have no intentions to use the reports on execution quality internally.  
As 2019 comes into view there will no doubt be further developments and refinements to the regulation. ESMA has already targeted periodic auctions and SIs for review, but the unbundling of research and execution fees is also high up on the agenda, with the UK's Financial Conduct Authority raising concerns that there have been misinterpretations of the rules in June.
It is extremely unlikely that there will be full-scale changes to MiFID II in the near future, particularly when combined with the chaotic element of Brexit thrown into the mix, but case-by-case reviews and tweaks should be expected going forward as regulators continue to learn from the industry's first 12 months under MiFID II.
With MiFID II having past its first anniversary, The TRADE is pleased to announce the final event in this series, MiFID II: Check Up. Focusing on how the industry has coped with the wide-reaching regulatory regime so far, speakers and panelists will address some of the key talking points raised by MiFID II thus far, covering topics including the systematic internaliser regime, reporting challenges, the effects of research unbundling and what the future holds for pan-European financial regulation.
For more information on the event which takes place on 26 February 2019 in London, click here.