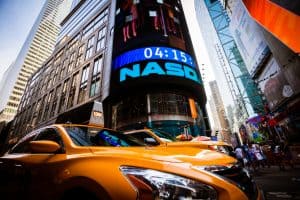 The vice chairman of US exchange operator Nasdaq has confirmed his intentions to retire from his position and transition to a strategic advisor role from 1 January 2020.
Sandy Frucher has been responsible for global exchange relationships at Nasdaq since 2008, having joined the exchange group as vice chairman following the acquisition of the Philadelphia Stock Exchange (PHLX). He was formerly CEO of PHLX from 1998 until 2008.
"When I joined Nasdaq as vice chairman when PHLX was acquired over 11 years ago, the company was known as a major exchange operator with a significant US focus," Frucher commented. "Since then, Nasdaq has transformed into a technology powerhouse that not only builds marketplaces around the world, but also important relationships as well."
As vice chairman, Frucher also advised the senior management team at Nasdaq on industry and regulatory issues, focusing on the firm's commitment to sustainability. He also served as Nasdaq's senior representative at the World Federation of Exchanges (WFE).
Adena Friedman, president and CEO of Nasdaq, added that Frucher has played an "essential role" in Nasdaq's evolution as a major market operator into becoming a world-renowned technology company.
"Through his steadfast commitment over the years, we have truly expanded our relationships and partners across six continents and, in particular, significantly grown our market technology business revenues and market infrastructure operator client base. I'm pleased that he will continue in his new role in working with Nasdaq and look forward to our future relationship ahead," she said.