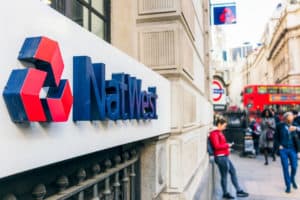 NatWest Markets has confirmed that Robert Begbie will assume the role of CEO permanently, after leading the business on an interim basis since December.
Begbie was named interim CEO of the investment banking arm of Royal Bank of Scotland (RBS) late last year as part of the first major leadership restructure by Alison Rose, the chief executive of RBS. He replaces Chris Marks, who had been CEO of NatWest Markets since 2015.
Alongside Begbie's appointment, NatWest Markets confirmed that the former CEO of MUFG Securities, David King, will also take on the role of chief financial officer. King replaces Richard Place who also departed in December under the leadership changes.  
"When I took over as CEO, re-focusing NatWest Markets was one of my top priorities, and our work here is well underway to deliver against the strategy set out in February," said RBS CEO, Rose. "These appointments will allow us to continue the transformation and refocusing process across NatWest Markets that we announced in February and establish a business that delivers even greater benefits for our bank and our customers."
Begbie added that the team has made considerable progress in refocusing the business, and will continue to build on this in the medium-term.
"NatWest Markets has an important role within the group, connecting our customers with international wholesale and capital markets, and partnering to provide the risk management and financing solutions that help them realise their potential and thrive," he said.
In January, NatWest Markets hired the global head of G10 FX trading and distribution at Barclays, Fabio Madar, to lead its currencies sales trading and structuring. The move formed part of plans to create a unified currencies business to align sales, trading and structuring services across the division.