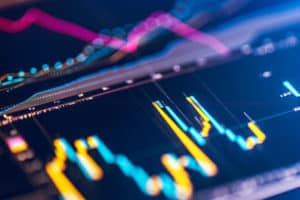 Growing buy-side demand for high quality data has seen Neptune Networks add Flow Traders to its bond dealer community.
Axes on investment grade and high yield corporate credit, and emerging markets sovereign bonds will be distributed by Flow Traders via Neptune's fixed income network for disseminating real-time axe data.
Neptune provides axes from 30 of the top global fixed income dealers to more than 80 buy-side firms managing $49.5 trillion in global assets under management (AUM).
The distribution will initially be focused on 5,000 ISINs in euro-denominated corporate credit and dollar-denominated emerging markets sovereign bonds.
"We are delighted to have Flow Traders join Neptune as the latest dealer to provide axes and inventory data to our buy-side community," said John Robinson, chief executive of Neptune.
"This has been a client driven addition, as buy-side traders and portfolio managers continue to ask for high quality data from alternative liquidity providers such as Flow Traders." 
Ramon Balje, head of fixed income EMEA at Flow Traders, said the corporate bond market continues to transform and innovate as a result of technology advancements and the availability of higher quality data,
"Flow Traders has been a longstanding supporter of this innovation and the transparency, cost reduction and efficiency gains it brings to the market," he said. "Therefore, we are delighted to become a sell-side contributor on the Neptune platform and provide axes and inventory data to their growing network of counterparties."  
Earlier this month, Flow Traders announced that it was to become the latest name-disclosed liquidity provider available on Live Markets, MarketAxess' live order book.
Prior to this, Flow Traders serviced Live Markets anonymously for multiple years.
The market maker will now provide liquidity across US high yield corporate, euro-denominated investment grade and high yield, and emerging market sovereign bonds.