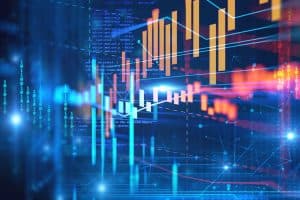 Neptune Networks, the fixed income axe indications network, has announced that its chief executive officer, Grant Wilson, will step down from the role by December this year.
The fixed income initiative confirmed in a statement that Wilson has decided to leave Neptune to focus his attention on the continued expansion of advisory firm Etrading Software, where he remains a partner.
"I would like to take this opportunity to thank Grant for his commitment, expertise and energy in evolving Neptune from what was initially a buy-side and sell-side collaborative project five years ago, to what is now a successful company," said Stephane Malrait, chair of the Neptune board.
"Neptune Networks, who was incorporated three years ago, has shown continued growth and has become dynamic in the data and analytics space in the financial markets with a great deal of opportunities ahead of it. Neptune will continue to work with Etrading Software as technology a provider."
Founded in 2016, Neptune Networks, formerly known as Project Neptune, provides a venue for investors to sift through bond axes and inventory data from bank counterparts and allows a more targeted approach to executing large size orders in fixed income.
The platform currently has 28 dealers and more than 50 buy-side firms using the service, with over $210 billion of gross notional and more than 60,000 axe/inventory items updated in real-time across 30,000 individual bonds daily.
"I have enjoyed my time working in collaboration with the Neptune stakeholders and have learnt a lot in the past five years which will hold me in good stead as I move onto new challenges. As Neptune is in a strong place, now is the right time to hand the reins to someone with a fresh perspective who can drive Neptune forward for its shareholders and users alike," Wilson commented on his departure.
"I leave behind a strong team and a solid foundation which will continue to deliver and I look forward to seeing the continued success of the platform as market structure changes take hold in the financial markets."
In May this year, Charles River entered into a partnership with Neptune Networks to gain access to fixed income inventory data.
Under the terms of the partnership, Neptune will provide aggregated, real-time fixed income axes and inventory through Charles River's order and execution management system (OEMS) to buy-side traders.