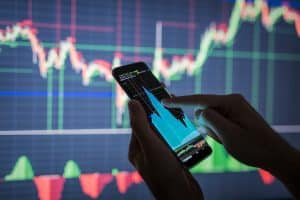 NICE Actimize and Cloud9 Technologies have teamed up to combine their services for a compliance recording and cloud-based voice trading platform.
The partnership saw NICE's trading recording system integrated with the C9 Trader platform so that firms can comply with regulations around recording and retaining voice communications.
Both firms said that the newly integrated platform is already being used by one global investment bank as a low-cost, cloud-based and 'all-in-one' communications system.
Chris Wooten, executive vice president at NICE, commented that cloud-based voice communications are gaining traction with banks as a viable option for trader communications.
"Our integration with C9 Trader will give financial services customers confidence in their ability to comply with all regulations around recording and retaining trader communications when using Cloud 9's C9 cloud-based trading platform," Wooten added.
Cloud9 Technologies recently gained a $14 million investment from major financial institutions including JP Morgan, Barclays and NEX Group as part of a recent funding round. The funds will be used for global development and the rollout of the firm's software-as-a-service voice communications tool.
"Our clients now have the ability to record and retain our high-fidelity audio using the industry-leading NICE NTR compliance recording system, which offers unprecedented scalability, ease-of-use and versatility," Steve Kammerer, chief product officer at Cloud9 Technologies concluded.
On 29 August, The TRADE will be hosting a webinar alongside NICE Actimze to discuss how new regulations like MiFID II are forcing firms to monitor all channels of communications which is a huge task for compliance officers.
To register to attend the webinar, please click here.