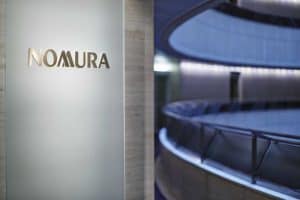 Asian investment bank Nomura has added its foreign exchange algorithms to the BidFX execution management system (EMS) platform.
The move means that clients can now access the Tsuwamono suite of algos on BidFX, including five algo trading strategies which aim to provide users with flexibility on executions based on requirements and preferences.
"Nomura's FX algorithms provide substantial benefits to clients, with high levels of trading flexibility. We're pleased that clients can now find our algorithms on BidFX," Ian Daniels, head of eFX distribution for EMEA and the Americas, commented.
Earlier this month, BidFX expanded the list of algorithmic trading providers to its EMS with the addition of RBC Capital Markets. BidFX said that it has expanded rapidly into the institutional investment space with high demand for more algo trading capabilities.
"BidFX has had a long-standing relationship with Nomura and it's exciting to see Nomura extending their integration with BidFX through the addition of their five FX algorithmic strategies," Roger Lee, head of EMEA sales for BidFX, added."This reflects the tight relationship that our firms share on a global basis and will benefit our existing mutual institutional FX clients with whom we are both engaged."
Foreign exchange algo trading has seen rapid growth in recent years on the buy-side. While institutional investors increased their understanding of how the algorithms operate, according to market participants, they have been urged to focus on understanding the underlying liquidity in FX algos.