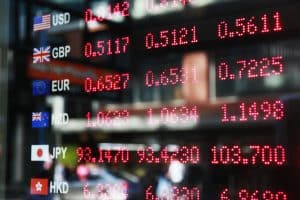 Institutional investors have been urged to gain a better understanding of the underlying liquidity in foreign exchange (FX) algorithms by major market makers and sell-side institutions.
Speaking at this year's TradeTech FX USA conference, panelists from Citadel Securities, XTX Markets, BNP Paribas and Jefferies agreed that the buy-side now has a good understanding of how algorithms in FX work, but need to focus on the underlying liquidity behind the algos.
"The buy-side themselves, I would say, have a firm grasp on how algorithms operate, but less of an understanding about the underlying liquidity. Moving forward, the buy-side needs to understand the types of liquidity those algos are seeking, because aggressive liquidity seeking algos are very different from passive liquidity seeking algos," said Kevin Kimmel, global head of eFX at Citadel Securities.
"It's a conversation between the buy-side and the banks, and banks will be competing in the algo space and will have to differentiate themselves in terms of execution quality. As a liquidity provider, we want to be measured since we are confident in our quality of execution."
Delegates at TradeTech FX USA were polled on the different factors taken into account when measuring liquidity, with a majority of 45% stating that market impact was the most important factor, followed by bid/offer spread which 39% of the audience said was most important.
"As we can see from the poll, market impact is also a big deal," Asif Razaq, global head of FX automated execution, BNP Paribas, told delegates. "You can have a conversation with a liquidity provider and ask what is the liquidity behind the algo, what the market impact is, and for the sell-side to be flexible and willing to make changes, constantly changing liquidity profiles for the client, is also important."
At TradeTech FX in Europe in September, a panel of buy- and sell-side market participants agreed that transaction cost analysis (TCA) on FX algos has proven to be a useful tool for asset managers seeking a better understanding on algo performance.