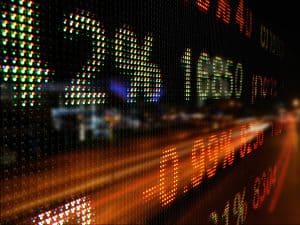 Interdealer broker TP ICAP has signed a multi-year deal with Refinitiv to expand its integrated global data across equities, fixed income, FX, derivatives and commodities.
In a statement, Refinitiv said that it is working with TP ICAP to meet its need for data to power the broker's applications on the Refinitiv data platform and on the Eikon desktop. It will also analyse business priorities with TP ICAP to uncover and target potential new opportunities.
"We're delighted to support TP ICAP with the data and technology it needs to enhance investment and support global growth through its activities," James Cliffe, regional managing director for EMEA at Refinitiv, commented. "We will continue to work with TP ICAP as its business priorities evolve and we will support the company with a focused and strategic approach to our data. This collaborative approach looks to ensure that TP ICAP and Refinitiv can succeed together."
Refinitiv added it will also work with TP ICAP to reduce time to market as it builds new data-powered platforms and services for its clients, as the firm gains access to its datasets for existing and future applications.
"We are very pleased to enter into this agreement and excited about working together with Refinitiv as a key strategic partner for the provision of our market data," Andy Murphy, global head of market data at TP ICAP, said.
The London Stock Exchange Group is set to acquire Refinitiv for $27 billion in a mega-merger that aims to expand the exchange's position in data and analytics, with FX and fixed income venues, via the FXall and Matching platforms, and Tradeweb, in which Refinitiv is a majority shareholder.
Speaking at an industry event last month, LSEG CEO David Schwimmer, stated that the distribution and data management capabilities on a global scale that Refinitiv offers will be transformational for the exchange once the deal is completed.