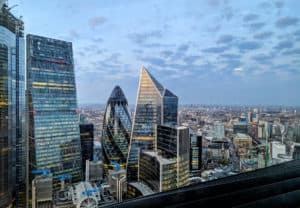 Investment bank and broker Numis shuttered its low touch electronic trading desk last week after concluding the unit was not part of its core business, The TRADE can reveal.
According to a source familiar with the matter, clients have been informed and will be sourcing their own alternatives to the platform for their electronic flow. Around five members of staff have been made redundant following the decision.
A Numis spokesperson confirmed the firm had shut down the desk.
"After extensive consideration, we have concluded that electronic trading is not a core service for Numis going forward. The decision does not impact our high-touch trading and sales trading platforms, which remain a key component of our core UK business," Numis said in a statement.
Numis reported a 70% drop in full-year pre-tax profit at the end of 2022 thanks to a slowdown in initial public offerings and equity-raising activity that hit banks and brokers across the board.
Numis said revenue in the first half of this financial year is expected to be about £64 million in a trading update earlier this month, around 14% lower than last year.
The firm continued to expand its headcount until the end of last year, adding James Crammond to its electronic sales and trading team from Olivetree Group and George Wales to its equity sales trading team from Winterflood Securities in November.