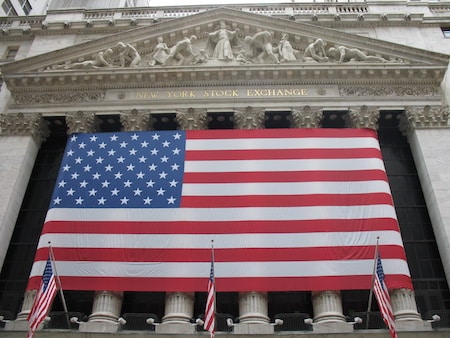 The New York Stock Exchange (NYSE) has confirmed it will begin trading on its newly established electronic equities exchange on 30 April.
The new exchange comes out of NYSE's acquisition of the National Stock Exchange in January last year, which gave the exchange operator an additional US exchange license.
Following a name change, NYSE National is a trading-only venue for all US-listed securities using a similar price and time priority allocation method to the NYSE Arca exchange. However, it will be the exchange's only venue to offer a 'taker-maker' pricing model.
NYSE National differs from the exchange operator's three existing listing exchanges, NYSE, NYSE MLT and NYSE Arca, which have market models for corporate and exchange-traded fund (ETF) issuers.
The acquisition was part of NYSE's 2017 equity market strategy, intended to attract a community of new trading participants with the alternative fee structure.
"The launch of NYSE National is part of our equities strategy to deliver purpose-built exchanges for issuers, and deliver greater choice to market participants in how they invest and trade," said Stacey Cunningham, NYSE chief operating officer.
"We are pleased that we can now offer US investors the ability to deploy a broader range of trading strategies on four distinct and trusted NYSE markets."
The exchange will operate and run on the NYSE Pillar technology platform, which was established in January 2015 and designed to use a single specification for connecting to the equities and options markets operated by the exchange.
Last year NYSE shut down the floor-based trading of cash equities on its NYSE MKT exchange, confirming it would switch activities to the Pillar platform.
A regulatory filing at the time stated the exchange wanted to replace its floor-based designated market makers (DMM) with electronic DMMs, meaning it would no longer support floor brokers or additional liquidity providers as a separate class on the exchange.