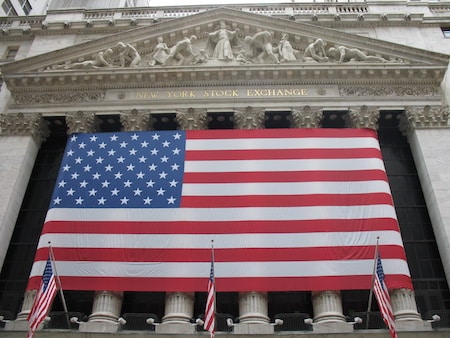 NYSE has said US authorities should reject the Chicago Stock Exchange's (CHX) proposal to introduce a speed bump, despite having an application to implement a speed bump on its own venue.
In a letter to the Securities and Exchange Commission (SEC) earlier this week, NYSE said the introduction of a speed bump on CHX would be inconsistent with current quote and national market system (NMS) regulation.
"The CHX proposal stands in contrast to the delay mechanism design approved by the Commission that advantages only non-displayed orders," NYSE said.
CHX's proposal from February this year would see a liquidity enhancing access delay that introduces a 350-microsecond delay before orders are processed on the exchange's order book.  
The letter follows news of the SEC's decision to delay NYSE's own proposal to introduce a speed bump on NYSE MKT.
NYSE MKT will become 'NYSE American' and the exchange will promote midpoint trading by introducing a 350-microsecond delay upon order entry, proprietary data and outbound routing.
The SEC was set to provide a response to the exchange operator's proposal by 1 April, but has delayed this to 16 May.
"The Commission finds that it is appropriate to designate a longer period within which to take action on the proposed rule change so that it has sufficient time to consider and take action on the exchange's proposed rule change," a regulatory filing said.
NYSE also urged the regulator to clarify the rules to exclude exchanges from applying any form of programmed delay, as the Investors Exchange (IEX) has done.
"By approving IEX… the Commission has signalled that other exchanges should similarly be permitted to add an intentional delay consistent with regulation NMS and the act," the letter said.
Speaking to The TRADE is September last year CEO at IEX, Brad Katsuyama, explained: "We've been under attack since IEX was founded, so this is something we're used to. I guess our critics feel that the only way to get your point across sometimes, if it isn't based in fact, is to scream and shout."
For the full interview, click here.