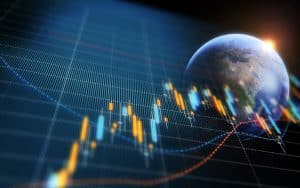 As the industry shifts from meeting best execution requirements towards smarter execution processes, foreign exchange (FX) market participants have agreed that outsourcing will play a key role for both buy- and sell-side firms.
Speakers on a panel at TradeTech FX USA told delegates that the trend towards outsourcing portions of the smart execution process to specialists will become more prominent, as firms often don't have the resources to build technology or develop the smart execution process they need in-house.
"It's about working with vendors who specialise in things like aggregation, analytics, smart execution, and that has to be part of the evolution because it's impossible to do everything in-house," said Danielle Caravetta, director of global sales at Pragma Securities. "It takes too much time, too much money, and everyone is dong more with less, so you have to be smart about who you partner with. Most of the specialists are faster, cheaper and will help you get the best result with less time and less money."
The panel added that firms looking to work with technology vendors or certain aspects of their execution processes should seek a company that will act as a partner. But the outsourcing question ultimately comes down to how bespoke or unique a firm's need is.
"For me, it's important to selectively outsource where you don't have the expertise to do certain things," Michael O'Brien, global head of trading at Eaton Vance, told delegates. "I don't know how to code, so if someone can build something that will help me with a particular task then great. But when it comes to the execution process, you have to be extremely sensitive about who you work with. Away from execution, it's easier to choose your partners."
Panellists also agreed that it can be challenging to navigate the array of technology providers currently available in the market. Trust was also labelled a key aspect when choosing which technology vendor to work with, with O'Brien adding that often times vendors can "promise the world".
"I'm not suggesting they are misleading us, but they may not completely understand our challenges," he said."That initial conversation ahead of partnering and moving forward is crucial because it's about building the trust. We can talk to references and they'll have a reputation in the marketplace, but there's really no way of knowing if they can solve my problem. It's an ongoing process for both sides, but it's important that you choose carefully and take your time."