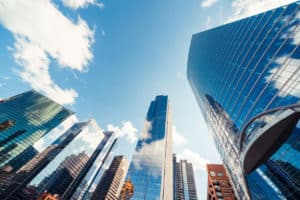 Liquidnet appointed Miriam Köstel as head of equity distribution, DACH. As part of the role, Köstel is responsible for leading the development of the firm's block and broader execution businesses. She joined Liquidnet after previously serving in equities focused roles across Credit Suisse, Deka Investments, Oddo BHF and Stifel.
Market data provider big xyt appointed Anthony Huck as head of the Americas and a member of its global executive team. Previously in his career, Huck served as chief executive officer at Score Priority (now Lime Financial) and before that, as president and chief operating officer at Lime Brokerage. Earlier, he held senior executive positions at Royal Bank of Scotland, Citadel Securities and Investment Technology Group (ITG). As part of his new role, Huck holds responsibility for expanding big xyt's global footprint into the United States, Canadian and LatAm regions.
FlexTrade appointed Anita Karppi as its new senior vice president, sales and business development. Karppi brings more than 20 years' experience working with buy-side firms in a range of senior sales and marketing roles to FlexTrade. Most recently, she served at Plato Partnership, where she was part of its executive team covering strategy, sales, partnerships and marketing. Karppi continues to hold positions at Plia and The Buy-side Trading Community by K&K Global Consulting.
Start-up United Fintech appointed Chris Codo as its new senior relationship manager. Codo takes on the role after spending the last seven years at CME Group as senior director, with a focus on selling to hedge funds. Before joining CME Group, Codo served as sales director at FXall and prior to that, held the same position at Barclays Capital. Earlier in his career, he held the position of vice president at both Lehman Brothers and Bloomberg LP. Based in United Fintech's London office, Codo will focus on selling to existing relationships alongside managing the firm's largest clients.
West Asset Management appointed Vathani Waran as its new head of UK sales and consultants. She joined the firm from Morgan Stanley Investment Management, where she led international consultant relations and UK institutional sales over the last three years. Prior to that, Waren spent four years at Royal London as consultant relations director. Previously in her career, Waren served as senior investment consultant and actuary at insurance company Jardine Lloyd Thompson.
TS Imagine made three new senior appointments as it continues to expand following the 2021 merger between TradingScreen and Imagine Software. Among the new appointments is Spencer Lee, who joined TS Imagine as chief markets officer. Lee joined from hedge fund Agilon Capital, which he co-founded. Prior to that, he led global credit electronic and West Coast fixed income trading at BlackRock. Meanwhile, Kate Peachway was appointed as chief financial officer. She joined from private equity firm GrowthCurve Capital, where she served as principal. Finally, Renee Calabro, was appointed as chief marketing officer. She joined from Edelman, where she led the New York capital markets communications and US private equity practices. Before that, she led communications and media relations in the Americas at Deutsche Bank for 13 years.